One question you need to ask yourself is how you want people to see your brand. In order to be a success, every company has to ensure they are visible to their target audience. As an establishment that excels in search engine optimisation, we can assist you with this. Regardless of your unique goals, we can fashion the perfect packages of services for you to use. This can include SEO, Adwords, print, and more.
If internet marketing is something new to you, you are probably aware that the answers to questions relating to SEO can be somewhat muddled. Even those with a fair amount of experience can be left scratching their heads. Our aim here is to improve your knowledge by answering some of the most frequent questions we receive about it.
What is SEO?
We will begin with something simple and dive deeper as we progress. The first question we will answer is what SEO stands for. In full, it is search engine optimisation. This is something you engage in whenever you want your website pages to rank higher in the results page of a search engine. The goal here is to boost organic traffic to your pages.
Is SEO superior to PPC?
This is like asking if an excellent goalkeeper is more important to a team than a top goal scorer. It is likely that you can come up with an answer for either side. However, both are essential for the team to succeed.
It is the same for PPC (pay-per-click) and SEO. It is not possible to establish organic brand affinity, domain authority, or a complete online presence without optimising for the search engines. In the same way, you can't granularly target prospects by keywords, behaviours, or demographic without PPC.
How do SEO backlinks work?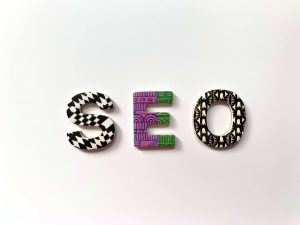 Links and link building are also vital with search engine optimisation. A lot of people wonder what exactly SEO backlinks are. Read on to find out.
We shall start by asking you to think about things in a certain way. The internet consists of two commodities; content and the links between it.
When search engines began indexing web pages, they required a method of figuring out which pages had the most relevance to particular queries. This is a ranking system. The number and quality of backlinks pointing to a page became a factor in deciding the page's rank straight away.
Backlinks are depictions of votes of confidence from one site to another. The greater the quality of the ones your page earns, the more valuable the search engine will think it is. This way, it will achieve a higher ranking. As a result, good backlinks are vital for search engine optimisation.
What is link equity?
This is the level of power a link conveys between pages. Prior to notflow links, every link held link equity. Moreover, spam was a guaranteed way of getting your pages to rank higher. You would frequently see many sites owned by the same individual on the SERP's initial page. You could see the blog comments full with links to content that were irrelevant too.
These days, it is still possible to click between pages using notflow links. Yet, the search engines don't follow them once they crawl the web. As such, no link equity is passed.
How much link equity a link can convey is decided by a myriad of elements. Links from body paragraphs, authoritative sites, and relevant content possess more equity than those links from page headers and footers, non-authoritative sites, and irrelevant content.
Talk to us about search engine optimisation
If you need help with SEO, then you can count on the team here at Visibility. Each service package we create is entirely unique to you. In addition to SEO, it can include Ecommerce and web design, social media, and more. Get in touch today if you would like to do business with us.